Anderson Materials is prepared to deploy our array of analytical techniques and experiences to provide top-tier analysis and consulting services.
Consulting
Our expert team of Ph.D. materials scientists and chemists offers consulting services, enhancing your material and/or process to meet requirements and provide advantages over competitors. Our team is able to apply decades of experience, cross-industry knowledge, and diverse areas of expertise to serve as a costeffective partner to enhance and/or augment current R&D capabilities or capacity. In most cases, we find it wise to offer consulting services in conjunction with laboratory analytical services, since materials can be very complex and often come with surprises. Experience is a great advantage, but with thousands of materials, processed in thousands of ways, and used in thousands of applications and environments, hard materials characterization data is always a serious advantage in solving materials problems. We also provide support services for the many consultants in need of laboratory services.
To discuss your consulting and materials development needs please contact us at (410) 740-8562 or email us at contactus@andersonmaterials.com
 Expert Witness
Our expert staff of Ph.D. scientists has extensive experience in materials science and chemistry, both with practical materials problem-solving and publications. We have earned solid reputations and received recognition for this expertise from national and international scientific organizations. We are available to provide expert witness services for legal matters involving materials failure or degradation, intellectual property theft, misrepresentation, failure to meet contract specifications, materials identifications and characteristics, or quality and safety
issues. Please note that to ensure the accuracy and integrity of our testimony, we must independently analyze the relevant materials in most cases.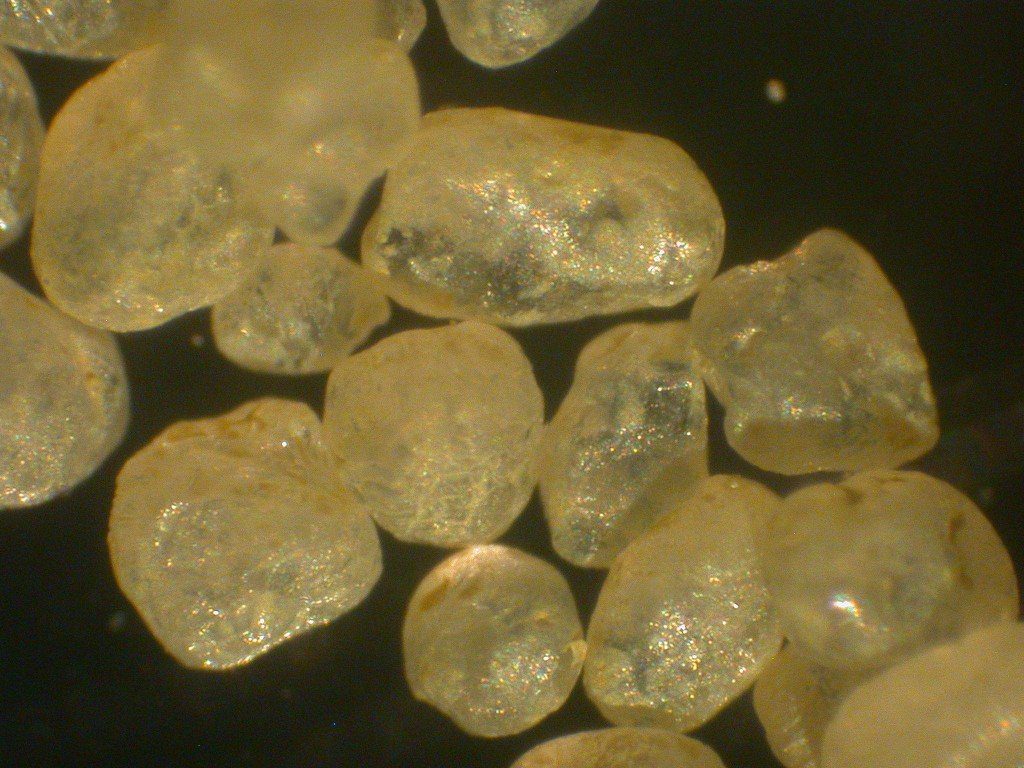 The sand shown in the microscopic image is coated in order to produce grout of varying colors. XPS analysis of the coating composition and its degree of coverage was part of an intellectual property theft investigation. The results helped our client win the largest award of damages (about $55 million) in an intellectual theft case awarded to that time in the state of Connecticut.
 To discuss your expert witness needs please contact us at (410) 7408562 or email at contactus@andersonmaterials.com.
 Author: Anderson Materials Evaluation
Contact Us:
Anderson Materials Evaluation, Inc.
9051 Red Branch Road, Suite C, Columbia, MD 21045
Ph: (410) 740-8562
Toll Free: (866) 350-8882
Fax: (410) 740-8201
Email: contactus@andersonmaterials.com
Boost Your SEO